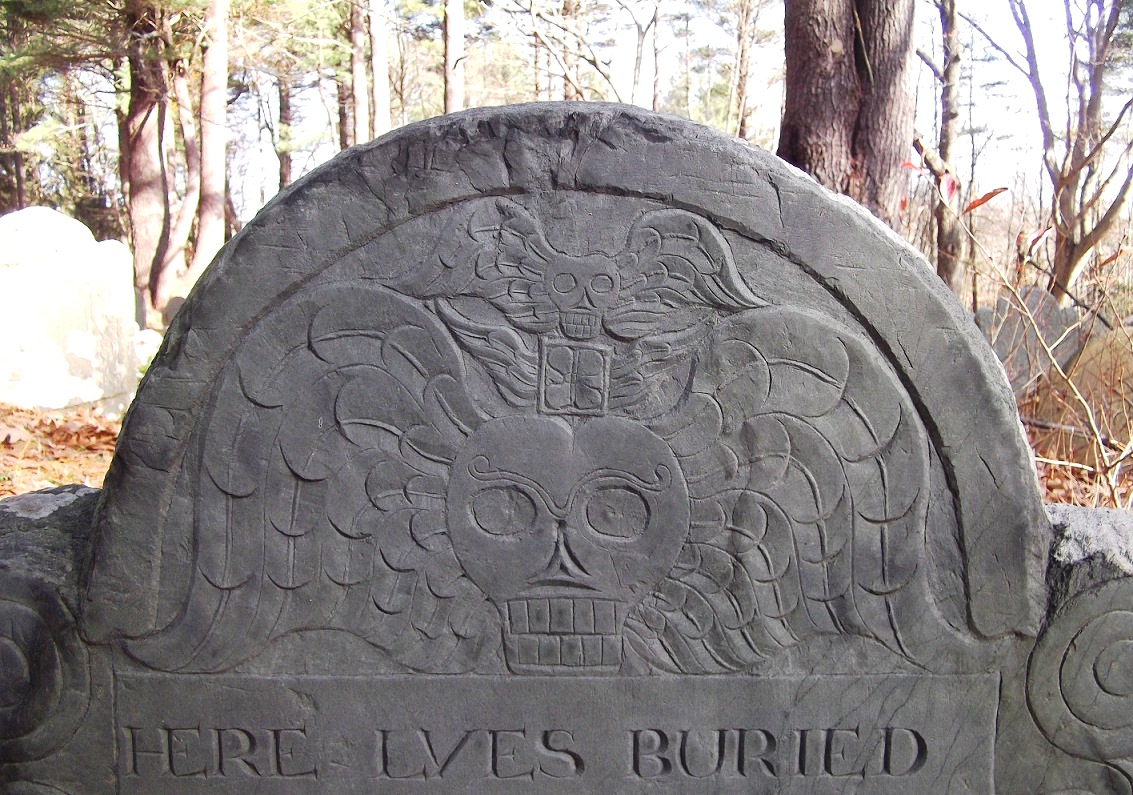 A Historic Tour of Sawyer Hill Burying Ground
This program is SOLD OUT! Thank you to everyone who registered to participate!
Sawyer Hill Burying Ground has been the final resting place for many of the Newburys' dearly departed since 1695. The cemetery is located on Curzon Mill Road in the western end of Newburyport and is comprised of approximately three acres. The oldest stone in the cemetery dates to 1705 and belongs to Mrs. Hannah Bartlett, grandmother of Josiah Bartlett, one of the signers of the Declaration of Independence.
October 6's walking tour will showcase the work of local 1700s gravestone carvers John Hartshorn and the Mullicken Family. The tour will focus on several exceptional gravestones made for prominent women in the community, and unique gravestones made for children. The tour will be led by Mary and James Gage, a mother-son team of stonework historians. Mary and James have been researching stones structures in Northeastern United States since 1992. Their research has focused on historic agricultural farm structures, stone quarrying technology and methods, and Native American ritual stone structures and landscapes. They have authored journal articles, several books, produced a forty minute documentary film, and maintain the websites www.stonestructures.org, www.mysteryhillnh.info, and www.newenglandrecipes.org.
James Gage graduated cum laude from University of Massachusetts, Amherst with a B.A. in History. He currently works for New England Law | Boston. Mary Gage has retired and currently devotes her time to research and writing.
Saturday, October 6 at 2:00pm
Sawyer Hill Burying Ground
Curzon Mill Road, Newburyport
Rain Date: Sunday, October 7 at 2:00pm
Meet outside the rest rooms at the Maudslay State Park parking lot (parking fee).
Space is limited; contact 978-462-2681 or info@newburyhistory.org to reserve your spot
Dress for the weather and wear comfortable shoes